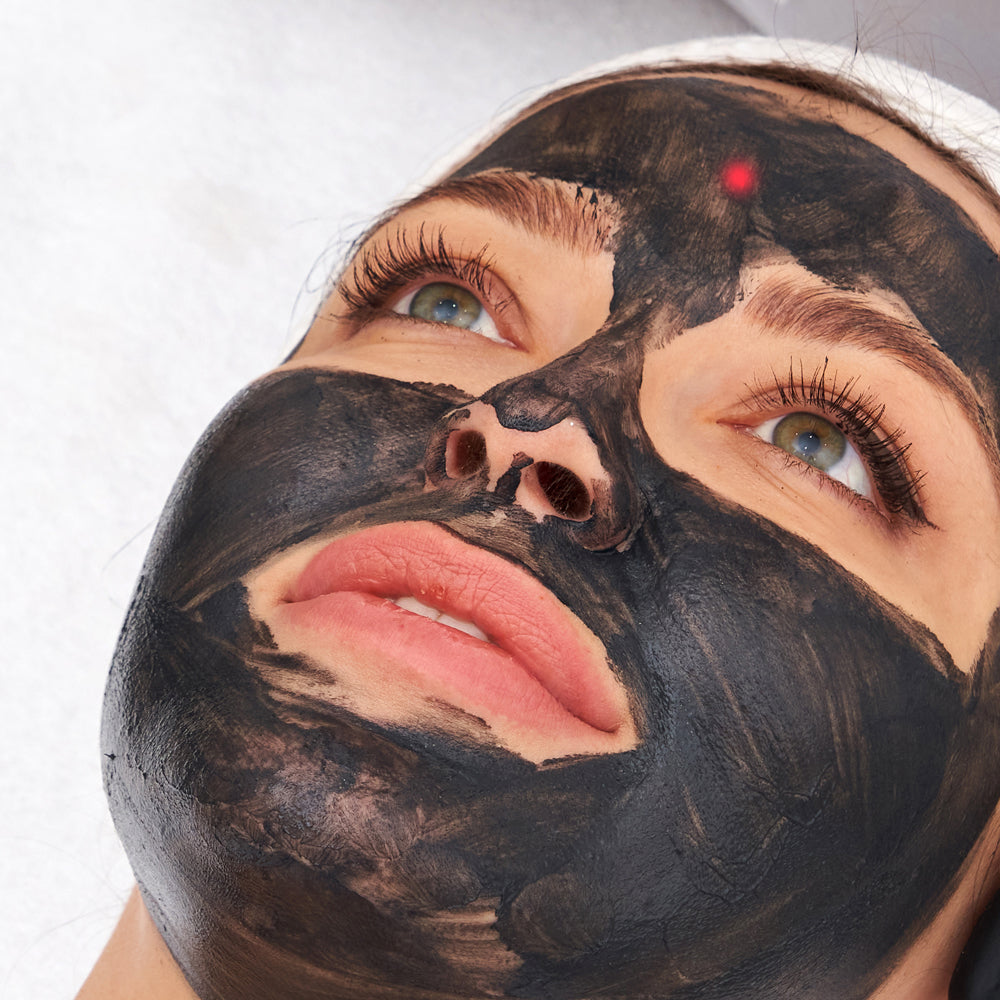 Carbon Facial/Black Doll Facial
Sale price
₱3,598.00
Regular price
• Can be for underarms also!

The Carbon Laser Facial was once referred to as the China
Doll facial. It has been a very popular treatment throughout Asia for a long time. This is probably because it was a safe
laser treatment that offered patients the hope of brighter,
more radiant skin and deep layer rejuvenation with less risk
of hyper/hypo pigmentation, especially for people with
darker skin types. This treatment had other benefits such as
removing surface dirt, oil and dead skin cells and reducing
the P. Acnes bacteria responsible for acne. It was perhaps, these benefits that brought it to the attention of the
estheticians of Hollywood A-List celebrities, where it was dubbed the Hollywood Peel aka the Hollywood Laser Peel.
No matter by what name you might know it, the principle is
the same. CLF (carbon laser facial) is a non-ablative laser
skin treatment that uses the conductive qualities of carbon
to quickly and painlessly exfoliate, cleanse, clear and tighten
pores, brighten and even-out skin tone and activate a deeply rejuvenating skin reaction that produces skin that is smooth,
plump and radiant!

• Can be done weekly for a pick me up fresh look.
Perfect for events and to lighten dark or dull skin.
• Aftercare: post care treatment cream and sunblock
Before & After Procedures